of Indian businesses face a shortage of future-ready job skills
students have developed learning gaps during the lockdown
of skilling and skill assessment initiatives were disrupted by the pandemic
Sambhav solves problems of last mile delivery, reach, and relevance in Technical Vocational Educational Training (TVET) with the help of technology.
01
Designing EdTech
for Skilling
Design EdTech for vocational skilling and build infrastructure to work in low resource settings.
02
Industry/On-field Partnerships
Develop curriculum in collaboration with industry and update constantly with on-field observations.
03
Deploying EdTech
for Skilling
Implement hybrid best practices and optimize skill training by assessing trainer capability in low resource settings.
04
Access to
Future Skills
Map student aspiration and community expectation, and tailor hybrid learning to meet those aspirations.
Promote Edtech as a platform for mentoring, create access to leaders, and provide a guide to future prospects in the industry.
Create alumni and referral networks to help students access upskilling and employment opportunities.
Create an ecosystem for motivated women and youth to share insights and best practices.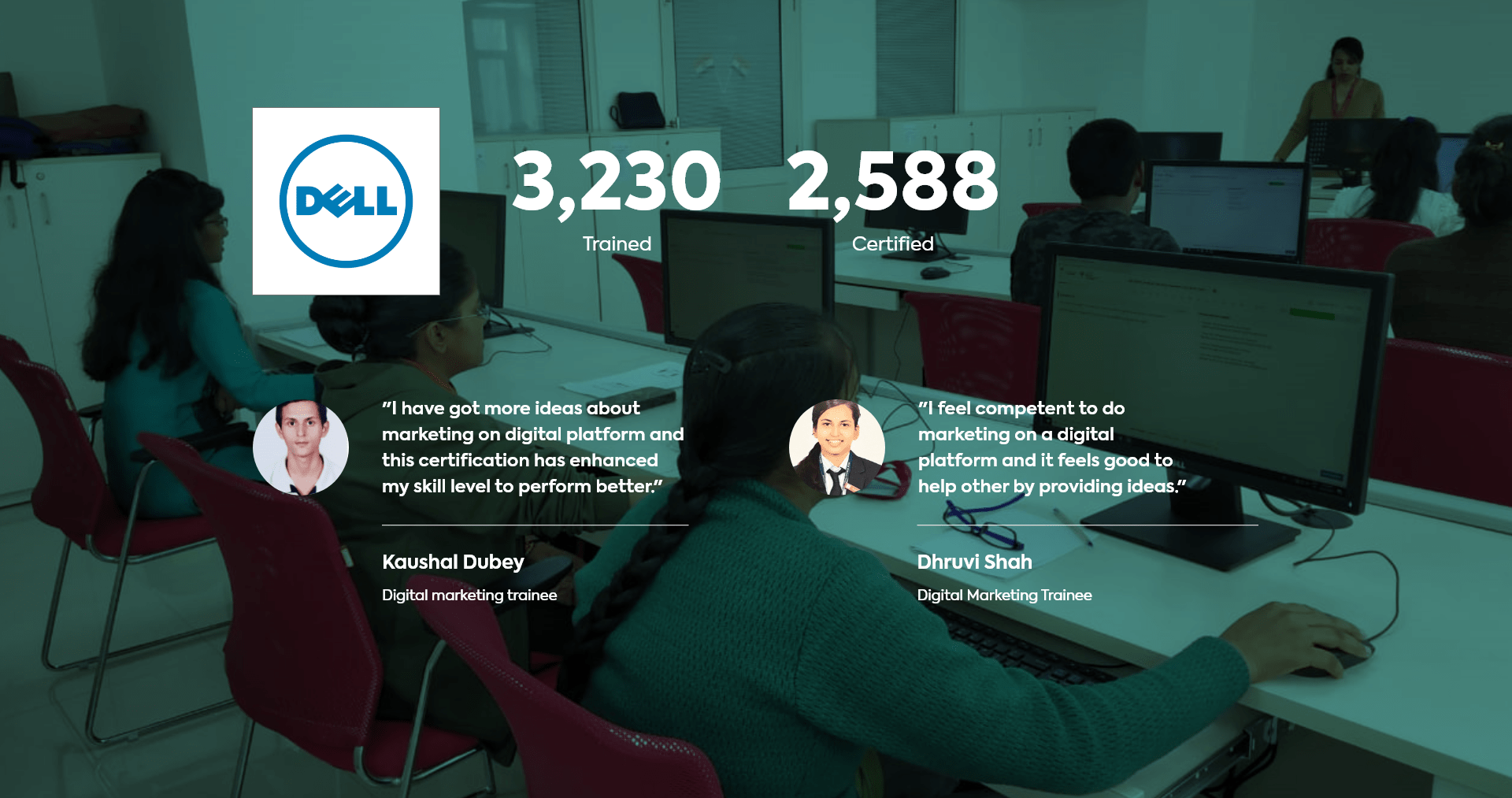 The shift to virtual training was a difficult but enriching experince. I have learnt how to make interactive ppts and videos.
Latha Mohan
The online training course in sanitization and hygiene allowed me to create an additional source of income and keep myself and others safe from the virus.
Satya Patnaik