This is our quarterly communication for the updates on Project Saadhya, where compassion and determination unite to nurture and empower the differently-abled. This communique will hold the inside story about Saadhya School, the beneficiaries and staff, stories to be told and the efforts that go into this initiative that is so close to our hearts, here at Sambhav Foundation.
The Visionary's Voice: A Message from Dr. Gayathri Vasudevan
In 2006, the Sambhav Foundation launched Project Saadhya, a program focused on empowering intellectually challenged students from marginalized communities. Saadhya School, at its core, equips these students, aged 15-30, with life skills and vocational training, fostering self-reliance and future prospects.
Over 90 students have benefited from Saadhya's approach, transitioning into confident adults equipped with skills and renewed hope. The curriculum, aligned with the National Institute of Open Schooling (NIOS), adapts to their unique learning needs. Computer education has also been integrated, ensuring digital literacy.
Saadhya School provides a supportive environment with qualified educators, therapists, and psychologists guiding students towards holistic growth. Nutritious meals and engaging events like Siblings Day and Cultural Day, fostering a strong sense of community.
-Dr. Gayathri Vasudevan
---
A Year of Triumphs
As we look back on the past year, a sense of gratitude washes over me for the transformative path we've embarked upon. With your steady support, our embrace has widened to encompass 53 students, a significant step from the initial 45. This progress has been guided by a dedicated team of 9 faculties, alongside 3 compassionate helpers, complemented by our skilled speech therapists and dedicated physiotherapists.
It's heartwarming to celebrate stories of perseverance. One student, who once faced mild challenges, triumphed over adversity, excelling in the NIOS examination and finding love through marriage. Another young achiever has successfully completed their 10th grade, setting their sights on higher education. Allow me to introduce you to Yogesh and Babu, shining examples of determination. Yogesh now adeptly manages his father's grocery store, steering it towards success. Meanwhile, Babu's dedication shines as he excels in the mechanics field.
Amidst these stories of personal triumph, we also celebrate the beautiful creations by our Saadhya students. These cherished pieces, including radiant diyas and delectable chocolates, not only brighten lives but also ensure sustainable livelihoods. Remarkably, their efforts yielded an impressive revenue of 1 lakh in the past year alone.
---
Shining Bright: Yogesh's Journey from Saadhya School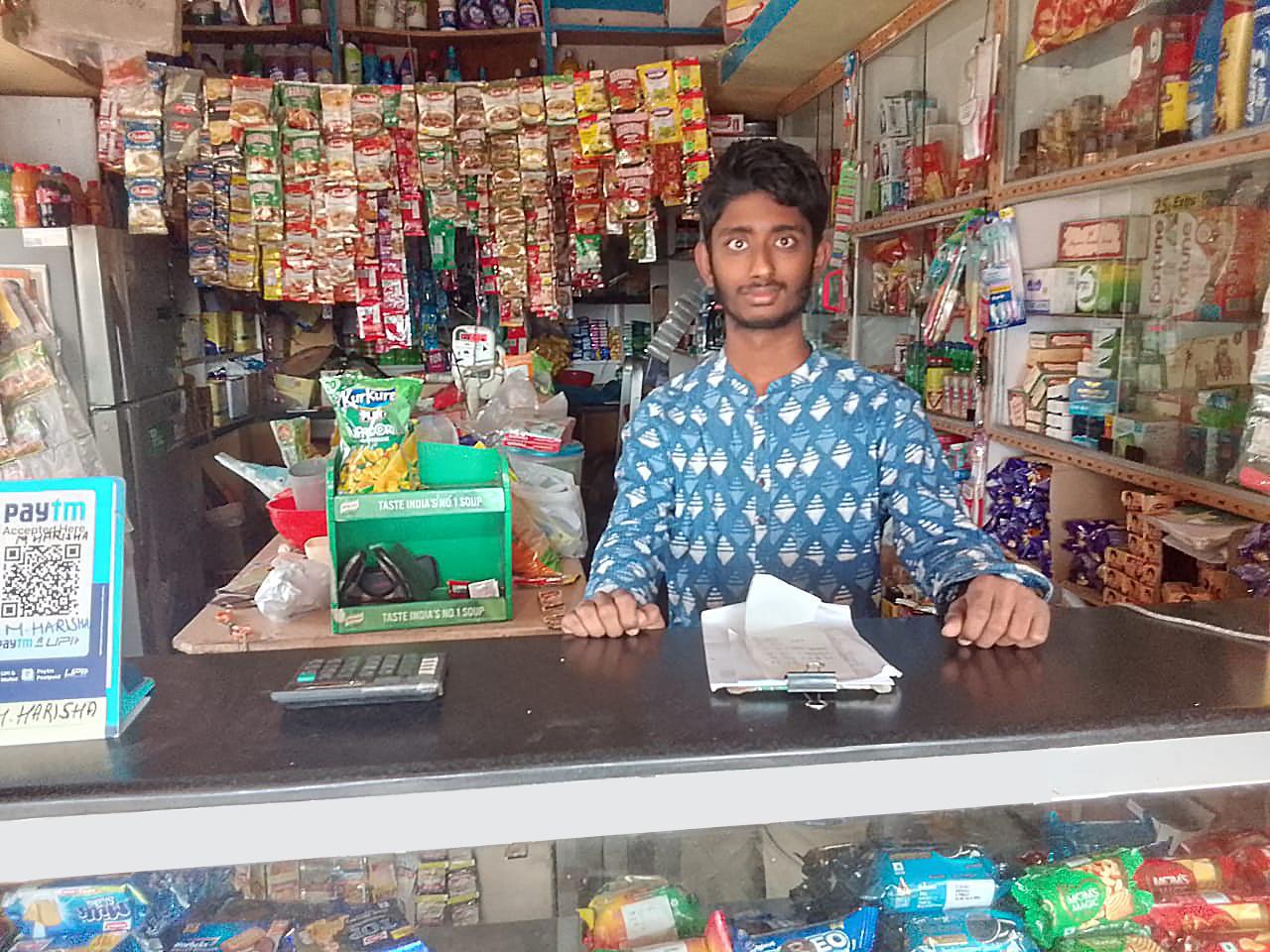 Meet Yogesh H, a determined 19-year-old who triumphed over challenges. Despite MLD and Seizure Disorder, he thrived academically with support from our skilled team at Saadhya School. We provided him with resources, uniforms, study materials, and nutritious meals, fostering a positive learning environment.
Yogesh's interests extended to cultural activities and sports. He excelled in programs like Kalangana and Tandava, winning awards for his dedication. In 2016, he pursued NIOS studies, displaying unwavering perseverance to clear exams in three years, excelling in subjects like English, Home Science, Data Entry, Business studies, economics, and painting. Recognizing his achievements, we honoured him with a cash prize in 2020.
Today, Yogesh thrives independently, showcasing marketing skills by supporting his father's grocery store and promoting our trainees' products.
Yogesh's journey is a source of immense pride. At Saadhya School, Sambhav continues to empower individuals like Yogesh, unlocking their potential. Thank you for being part of our Sambhav family, enabling stories like Yogesh's
---
Saadhya Snapshots: April-June Highlights
Fujitsu Team visits Saadhya School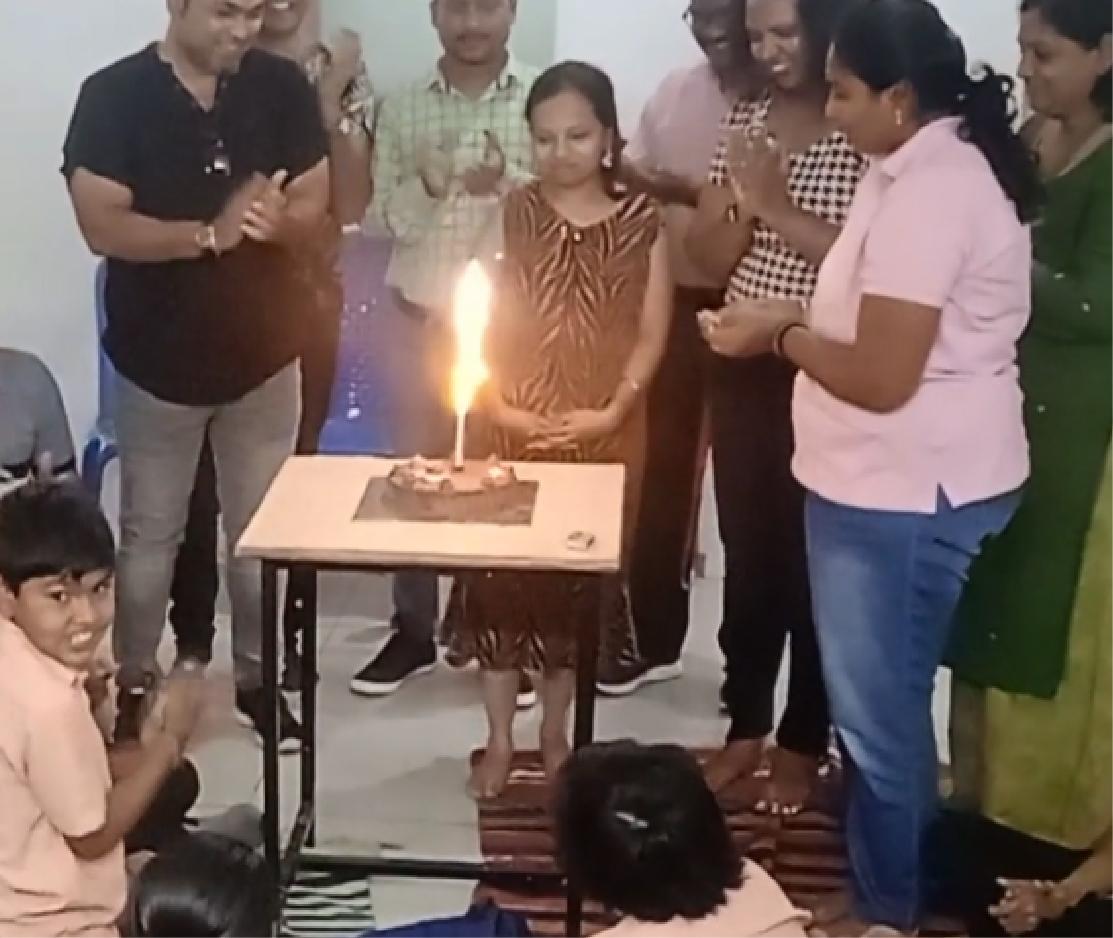 On May 26th, 9 Fujitsu volunteers, led by coordinator Kavitha, visited Saadhya School with an inspiring purpose. Filled with enthusiasm, they connected deeply with beneficiaries during a memorable two-hour session. A heartfelt lunch together fostered joy and community spirit. The volunteers also celebrated a beneficiary's birthday, filling the air with laughter. These moments inspire the power of kindness and the strength of united change.
Huron Consulting Volunteer Program: Painting it positive!
At Saadhya School, a vibrant scene unfolded as 30 eager volunteers from Huron India arrived. Armed with paints and brushes, they quickly set up art stations. Working in groups, students and volunteers painted walls, creating a tapestry of imagination. Amid laughter and paint, bonds formed, turning dull walls into stories of hope. Tearful goodbyes marked an unforgettable day, a reminder of kindness's lasting impact on vulnerable lives.
Expert Therapy Sessions from Dr Chandrasekar Institute of Speech and Hearing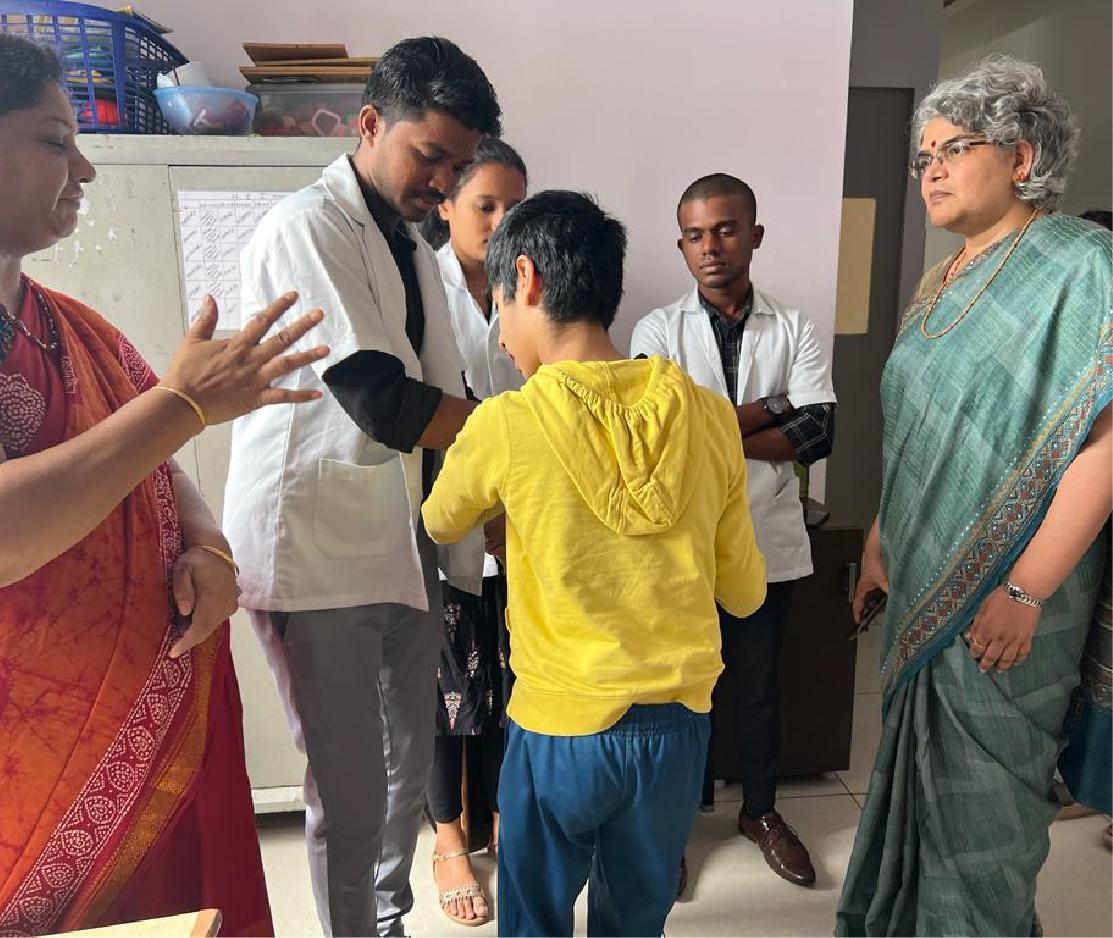 In June, therapists from Dr. Chandrasekar Institute of Speech and Hearing conducted vital therapy sessions at Saadhya School. These sessions, crucial for cognitive and physical growth, provide personalized care from skilled professionals. Students eagerly await and benefit from the tailored routines and assessments, finding joy and progress in each interaction.